Great rates and lots of locations!-Review by Seoulbox
I was introduced to Chingu Mobile during my stay in Korea, and found it to have competitive rates and accessible locations! If you are interested in reading more about the experience and Korea's Internet Connectivity, I recommend checking out this article at https://medium.com/@unboxyourseoul45/koreas-internet-connectivity-1760bcbbea47 ☺
Korea's Internet Connectivity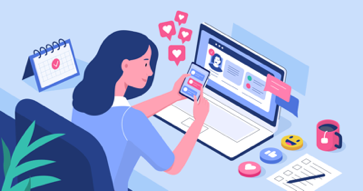 (Image Credits: searchenginejournal)
Staying connected to the internet has become an integral part of our lives. I know for myself; I have a tendency to get anxious if I don't have access to Wi-Fi because a large amount of my communication with friends and family are via social media platforms or messaging apps rather than through text. This dependence on the internet can have its pros and cons, but that's a conversation for another time (please insert smiling face with cold sweat emoji).
Fast and Accessible
I don't doubt that you have heard about Korea's Wi-Fi. It is known to be fast and accessible in all the frequented places!
This includes cafes and restaurants, where it's crucial for social media users to upload pictures of their cute latte art and delicate desserts. It's also available on public transit such as the subway and recently, buses. This is a great update for transit users as that's where many spend the majority of their time during their commute to their destination for the day.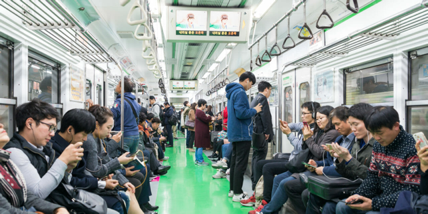 (Image Credits: ubitto)
In Korea, many use the transit system and even those who have cars will sometimes opt for the subway. This is because the subway can be much faster and cheaper during rush hour due to the heavy traffic.
Due to the highly accessible internet connectivity, although it may be inconvenient compared to having your own data, you will be able to get by without it by making a couple stops here and there to connect.
In the case you opt to purchase a phone plan, there is a low to no chance of ever running out of data! This is unheard of where I live unless you pay big bucks. However, it's possible in Korea because the vast majority of phone plans consist of unlimited data.
It works by providing you with fast LTE data, according to the amount you choose with your plan, then you have access to unlimited data that is a little slower once that is used up.
This may or may not be a good thing depending on the way you like to use your data because:
The slower data you can use for:
Messaging apps such as Kakaotalk

Search on Naver (for nearby restaurants "맛집")

Use maps to navigate your way
However, it is not sufficient enough to:
Watch YouTube videos

Stream on Netflix
Phone Plan vs. Wi-Fi Egg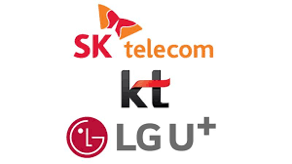 (Image Credits: Korea Herald)
There are three major telecom companies in Korea. They are SKT, KT, and LG U+. If you are planning to stay for a long period of time, I would recommend signing up for a phone plan with nearby phone service providers as you would have access to the same rates that Korean citizens receive. However, I would like to advise that you take a Korean friend with you who can help you with translating and documents as there is a possibility you won't be able to sign the contract with the ARC card, a tourist or student visa.
It's understandable that it could be difficult to ask a friend, therefore here is another option that is available! The other option is to enroll in a prepaid plan. These can range in price from 40,000 won to 70,000 won depending on the plan. Although this is similar or less than some international phone plan rates, it is much more expensive than the 20,000 won that most Koreans pay.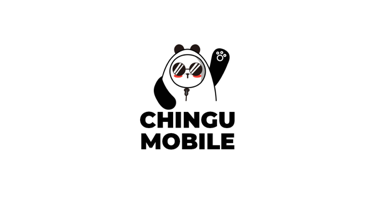 (Image Credits: Chingu Mobile)
The first few months I was living in Seoul, I went to the phone service provider located on the school campus, which was paid on a month-to-month basis. However, I later discovered Chingu Mobile and was able to save much more with the discount rates they provided. At that moment, I thought to myself, "I'll have to remember this place for the next time I come back to Korea", and so I wanted to share this with you! However, I speak from my personal experience, therefore I advise you to do your own research before committing to anything!
Chingu Mobile has multiple locations around Seoul such as Hongdae and near Konkuk University Station, and further information can be found on their Instagram page.
They offer discounts to individuals who pay for a certain number of months in advance and also offer group discounts to those who come in together. In my experience, I paid 70,000 won for four months. This calculates to being nearly the same as what Koreans citizens pay for their phone service!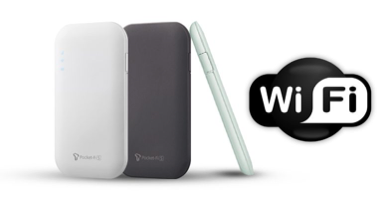 (Image Credits: TrazyBlog)
If you are a traveler planning to stay for a short period of time, such as one week, I would recommend looking into renting a Wi-Fi egg for the duration of your stay. These are portable Wi-Fi routers that are charged similar to a portable battery.
As mentioned in many other informational posts, try to avoid purchasing plans at the airport as they can be expensive in comparison to their competitors outside of the airport area. However, you can get lucky and find a good deal, so always do your own research!
PC bang bang bang!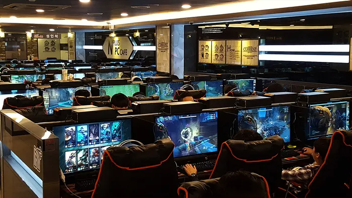 (Image Credits: seoulinsidersguide)
Registering for events or for courses can be extremely competitive. My current university allows us to make a worklist that can be registered all at once the moment our registration time opens. However, during my time at Seoul National University, I discovered that they register courses one at a time. This makes it difficult for people who are registering in 5-8 courses to enroll in all their wanted courses. Due to this, people must be quick and internet speed really matters as a lag of a split second can cost them being waitlisted with the possibility of not getting into their desired course.
This is where the PC bang comes into play! It is a place that individuals can go to if they have an unstable internet connection, or if they want to play online games. They are full of computers setup for gaming with comfortable chairs, light up keyboards, and most importantly- high speed internet.
You can go to play games such as League of Legends, or when you want to buy concert tickets to your favourite K-pop group. P.S. make sure to leave room for snacks when you're there! They offer food that can be found at most convenience stores, however there is something about eating while playing a round of League at the PC bang.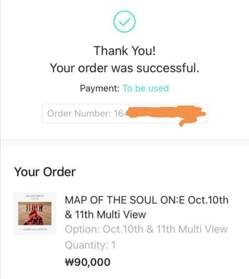 (Image Credits: Carousell)
If you have any questions regarding any of the information provided, please feel free to comment or reach out, and I'll try my best to answer your questions! For the next time you're in Korea, give the PC bang a visit and if you have an important event to sign up for, I hope you succeed!
As well, we invite you to check MySeoulbox and check other ways to stay connected while traveling or living in Korea right here: Stay Connected in Korea